A contemporarily designed property operated to AAA Four-Diamond standard featuring over 125 luxurious hotel rooms and over 70,000 square-feet of conference center space. Immerse yourself in a serene environment where art, nature, and wellness blend seamlessly to create an unforgettable experience.
ROOMS AND SUITES
Furnished with sophistication and elegance in tones of cool greys and signature reds. Our hand-crafted leather headboard will command your attention, while extravagance awaits you in our luxurious bedding.
Book Now
Tesla & Electric Vehicles
24 Hour Concierge Services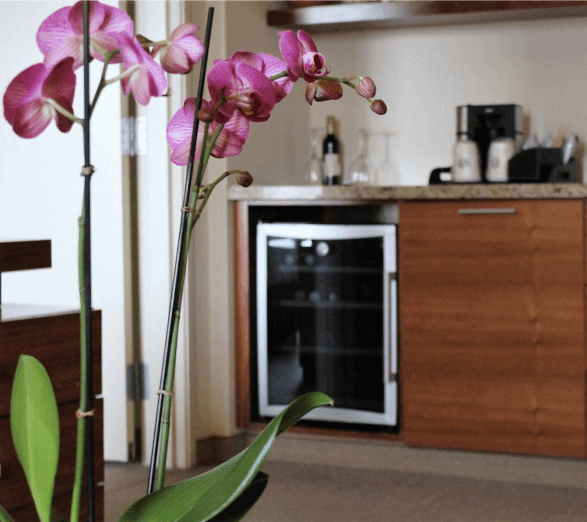 Highly recommend this hotel
Excellent hotel! Very very nice and well-maintained. I love the modern appeal and great to have a restaurant on the main floor. The room was spacious and extremely clean. The staff is very professional and attentive. Perfect location and enjoyed a quiet and relaxing stay.
WONDERFUL HOTEL
Tremendous value! Located on the U of I campus practically, the I Hotel is almost elegant with thoughtful conveniences. The staff is eager to please. Huge flat screen 4K TVs, Alexa, rainfall showers, wonderful bedding, the list goes on…you will not be disappointed.
Clean, quiet, and good value
Our family stayed a few nights here instead of one of the chain hotels, and we're glad we did. The location is not crowded at all during the summer. Staff were friendly and helpful. Room was very clean. And the breakfast was the usual spread but held in their classy restaurant. We would definitely stay again!
WHERE WE ARE
The I Hotel and Illinois Conference Center is located on the south campus of the University of Illinois in the heart of The Research Park. Within short walking distance from the State Farm Center and Memorial Stadium, you will be in the heart of it all.
View Map Directions